WELCOME TO MY SITE MY NAME IS GEORGE,
I WAS DIAGNOSED WITH TYPE 2 DIABETES.                         
I WAS THE AVERAGE JOE  DOING WHAT MOST PEOPLE DO, EATING WHAT EVER I WANTED AND NOT WORRYING ABOUT MY DIET.  I THOUGHT I WAS EXERCISING WHEN I WAS WORKING AS A CONSTRUCTION WORKER (LIFE WAS GREAT).                                                                                                                                                                                                                                                          AFTER SOME TIME, I STARTED  NOTICING THAT I WOULD  GET BLURRED VISION AFTER I WOULD EAT AND I COULD NOT SEE FAR. I STARTED USING THE BATHROOM MORE FREQUENTLY BUT I THOUGHT IT WAS DUE TO ME DRINKING MORE WATER, SO I PAID IT NO MIND (AS IF IT WAS NO BIG THING). THEN I NOTICED, IT STARTED GETTING WORST AND I WAS GOING AT LEAST TWICE IN 1 HOUR, IN WHICH BECAME WORRISOME.
I DECIDED IT WAS TIME TO MAKE AN APPOINTMENT WITH THE DOCTOR. AS THE DOCTOR WAS DOING HER USUAL CHECKUP SHE DECIDED TO TAKE A URINE SAMPLE. NEXT THING I KNOW SHE LOOKED AT MY WIFE, SHOOK HER HEAD AT ME AND I WAS TOLD TO RUSH TO THE HOSPITAL. LONG AND BEHOLD I FOUND OUT THAT MY SUGAR LEVEL WAS 850.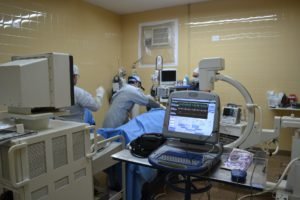 I ENDED UP SPENDING A WEEK IN ICU UNIT (WHAT A NIGHTMARE). I SAW THINGS I WOULD NEVER WANT TO GO THROUGH. DIABETICS WITH KIDNEY FAILURE, OTHER PEOPLE JUST LIKE ME WITHOUT CONTROLLED SUGAR LEVELS.
       I  SPOKE TO A LOT OF PATIENTS WITH DIABETIC COMPLICATIONS, LISTENED TO THERE STORIES, AND THEN I CRIED ON THE END OF MY BED ASKING GOD TO GIVE ME THE STRENGTH TO GET THROUGH THIS. AFTER I WAS DISCHARGED FROM THE HOSPITAL, I WAS LIKE A DEER IN HEAD LIGHTS.I WAS GIVEN A COUNSELOR THAT I HAD TO REPORT TOO EVERY WEEK AND I WAS ON THE SIX PILLS A DAY AND WAS LABELED AS A NEW DIABETIC WHO NEEDED HELP.                                                                                 
THE PILLS THEY HAD GIVEN ME MADE ME SICK. I HAD TO BALANCE MY BLOOD SUGAR LEVELS IN MY BODY WHICH WAS FLUCTUATING, LEARN HOW TO EAT RIGHT ALL WHILE I WAS HAVING PROBLEMS WITH MY VISION BECAUSE OF THE MEDICATION. 
I DID NOT WANT TO LOSE MY EYE SIGHT, A LIMB OR THINK ABOUT KIDNEY DIALYSIS IN THE FUTURE BECAUSE OF DIABETES. THANK GOD FOR A LOVING WIFE TO DEAL WITH MY MESS. YES I COULD NOT LIVE LIKE THIS BUT I HAD TO LEARN TO CHANGE MY LIFE.
MY WIFE ALWAYS TOLD ME TO EAT BETTER AND SHE WAS THE BIGGEST EXAMPLE SITTING RIGHT IN FRONT OF MY FACE. MY WIFE  ROXANN  DID THE UNBELIEVABLE WITH EATING THE RIGHT FOODS AND PORTION CONTROL SHE LOST 150 LBS! SO I HAD TO ASK MYSELF DO I REALLY WANT TO GO DOWN THIS DARK ROAD?                                                                                             
SO I STARTED LISTENING TO MY WIFE AND SHE HELPED ME TO BALANCE MY DIET. I LEARNED TO PORTION MY PROTEINS, THE DIFFERENCE IN NATURAL SUGARS AND AVOIDED DIFFERENT CARBS. I STARTED EXERCISING 3 TIMES A WEEK TO BURN ENERGY (SUGAR).
SIX MONTHS PASSED AND I WAS DOWN TO FOUR PILLS A DAY.  MY COUNSELOR SAID I WAS ON A GOOD PATH AND SHE WAS NO LONGER NEEDED. I CONTINUED ON THE PROGRAM AND ATE EVERYTHING MY WIFE PREPARED FOR MY MEALS.
AFTER A YEAR AND A HALF FROM INITIAL DIAGNOSIS, I AM THANKFUL TO SAY I NO LONGER TAKE MEDICATIONS. I HAVE BALANCED MY SUGAR, THANKS TO THE HELP OF MY LOVING WIFE, WITH STRICTLY CHANGING MY DIET. I STILL CHECK MY SUGAR LEVELS FROM TIME TO TIME AND SEE MY DOCTOR TWICE A YEAR TO CHECK MY A1C.
THE PURPOSE OF STARTING THIS WEBSITE IS TO HELP AND EDUCATE PEOPLE ABOUT WAYS OF REVERSING DIABETES NATURALLY. I THINK WE SHOULD SHARE OUR STORIES AND NOT KEEP THEM A SECRETE. THERE ARE A LOT OF PEOPLE THAT ARE IN NEED OF HELP.
I HOPE MY STORY WAS ENLIGHTENING . REMEMBER IF YOU HAVE ANY QUESTIONS,  FEEL FREE TO COMMENT BELOW AND I WILL BE MORE THAN HAPPY TO ANSWER AND OFFER HELP.   
ALL THE BEST,
GEORGE & ROXANN
GEORGE@DIABETICSECRETS.NET