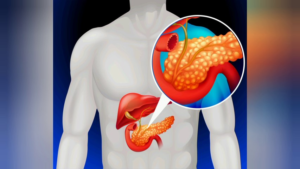 What Causes Diabetes Type 1?
Type 1 diabetes is assumed to be caused by an autoimmune reaction, that is, the body attacking itself by mistake, that destroys the cells within the pancreas that make insulin, called beta cells. This process can continue for months or years before any symptoms appear. In some people, genes or being exposed to a virus may lead to develop type 1 diabetes. Type 1 diabetes does not happen as a result of diet and lifestyle habits.
Diabetes Type 1 Symptoms and Risk Factors
For the symptoms of type 1 diabetes to show, a considerable amounts of beta cells have to be destroyed. This process takes a long while in the form of months or years. But after this process, Type 1 diabetes symptoms can develop fairly quickly and can be severe. Some type 1 diabetes symptoms are almost like symptoms of other health conditions. See your doctor directly to have your blood glucose tested. Untreated diabetes can cause very serious—even fatal—health problems.
Type 1 Diabetes Diagnosis
A simple biopsy will allow you to know if you've got diabetes. For accurate results, your blood can be tested for autoantibodies, antibodies that indicate your body is attacking itself to cause type 1 diabetes. There is also a urine test for ketones which also indicate type 1 diabetes.
Diabetes type 1 Treatment and Management
Diabetes is managed mostly by you, with support from your medical doctor, family and other important people in your life. If you've got type 1 diabetes, you'll have to take insulin shots or wear an insulin pump to manage day to day blood glucose levels. Your doctor will work with you to work out the most effective type and dosage of insulin for you. You'll also have to check your blood glucose regularly. Managing your blood glucose levels will assist you to prevent or delay diabetes-related complications.
Stress can make managing diabetes harder, including managing your blood glucose levels. So, lifestyle habits are really important and you came practice the following to improve health:
• Making healthy food choices
• Being physically active,
• Getting enough sleep
• Relaxation exercises
• Controlling your blood pressure
• Controlling your cholesterol
More information at https://www.cdc.gov and https://www.who.int
PubHealth with Kasilye is providing health promotion videos aimed at creating sensitization and awareness on common health problems. Information in the videos is for education and health promotion purposes only. Please always consult a doctor concerning your personal health.