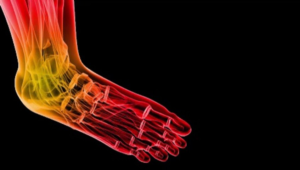 Diabetic Foot Care – Podiatrist in Rocky Hill, Middletown and Bristol, CT – Jeffrey S. Kahn, DPM
Podiatrist Dr. Jeffrey S. Kahn of Connecticut Foot Care Centers discusses why diabetics must come in for a comprehensive foot exam to avoid the complications of diabetes.
http://www.ctfootcare.com
]
Diabetes can be extremely dangerous to your feet, so take precautions now. You can avoid serious problems such as losing a toe, foot, or leg by following proper prevention techniques offered by your podiatrist. Remember, prevention is the key to saving your feet and eliminating pain.
Schedule an appointment:
Podiatrist – Rocky Hill – 506 Cromwell Avenue Rocky Hill, CT06067 860-563-1200
Podiatrist – Newington – 505 Willard Avenue Building 2 Suite D Newington, CT 06111 (860) 666-2078
Podiatrist – Middletown – 535 Saybrook Road Middletown, CT 06457 (860) 346-5226
Podiatrist – Glastonbury – 300 Hebron Avenue Suite 105 Glastonbury, CT 06033 (860) 633-6749
Podiatrist – Bristol – 51 Burlington Avenue Bristol, CT 06010 (860) 582-0747
Podiatrist – Kensington – 949 Farmington Avenue Kensington, CT 06037 (860) 828-9455