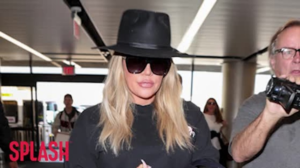 Khloe Kardashian has admitted she thinks her brother Rob is trapped in his body.
Khloe has been helping a couple achieve their health goals on the season finale of 'Revenge Body', and she related their problems to Rob's. Rob has battled with his weight and diabetes.
He isn't Khloe's only sibling she mentioned as she also discussed how Kendall Jenner has been bodyshamed and been called 'too skinny'.
Mother to be Khloe said that she thinks any kind of body shaming is bullying and not acceptable.