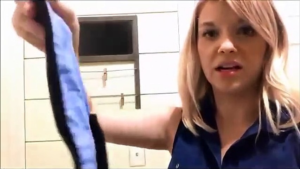 Enjoy Your Favourite Music While Getting a Restful Night's Sleep With 2 in 1 Wireless Bluetooth Earphone and Sleep Mask / Eyes Mask / Headband
Serotonin is known as the 'Happy Hormone'; Lower serotonin levels are connected with fatal diseases, for example, malignancy, diabetes, depression and aging.
Indeed, even a little light emission while sleeping, can diminish serotonin levels by as much as 36%! Most bio hackers like Dave Asprey, Ben Greens and Dr Jack Kruss suggest that you wear an Eye mask while resting
Feature:
✅Bluetooth 4.2 stereo sound- True HD high fidelity sound featuring latest Bluetooth 4.2 technology that produces great sound quality!
Sleep Deeply Anywhere, Anytime -Block light and listen to music without wearing additional headphones… so you can fall asleep faster and get a deeper night's sleep
✅Long Battery Life -With a built-in 200mAh high-performance battery, this blue tooth wireless eye masks provides more than 8 hours playing time. However, USB wire provides rapid charging, taking 2-2.5 hours to achieve full charge.
✅Ergonomically designed- Extra cushion cover the gap between eye mask and nose, ensuring that not even a beam of light gets through! So you can have a deeper night's sleep.
✅Comfortable Material and Washable-Bluetooth eye mask is made of 20% polyester, 80%cotton, and provide a soft and comfortable feeling. Adjustable Velcro with size of 20.3-26.5 inches.
Instruction:
✅Long press the key for 3 seconds for switching on/off.When powered on, it will pair with the latest paired blue tooth device automatically. If it is the first time to be used, the auto-pairing mode will be activated.